Overcoming illiteracy and innumeracy will change the world.
Learner Enrichment Centres
In many underprivileged countries, English is the language of employment, of business and of post-school studies, but is commonly not the language spoken at home. 15-20% of students leave school illiterate, innumerate or both. Until recently, these young people who left school early were able to secure employment in unskilled jobs. In today's world, more and more of these 'unskilled' roles now require trained operators to complete the tasks. Part of the problem stems from the way students learn. Not all students learn in a manner that is taught in mainstream schools. Individual learning programmes is key in how we address and overcome the learning gaps in students today.
The cost of private tuition is far beyond the grasp of most parents from these communities.
Kip McGrath has been working with South African communities for almost 20 years and in recent years launched the Kip McGrath Learner Enrichment Centres. In partnership with school principals and their governing bodies, Kip McGrath is currently the specialist remediation partner in 6 South African schools in several poor and underprivileged townships in the Gauteng Province around Johannesburg.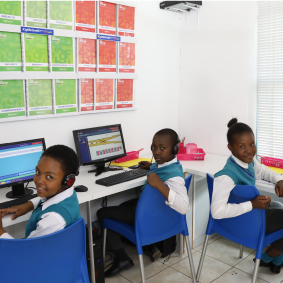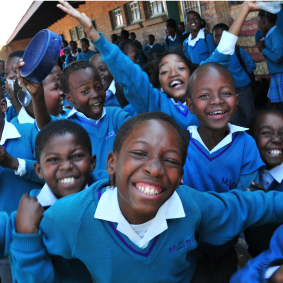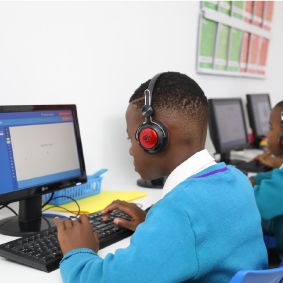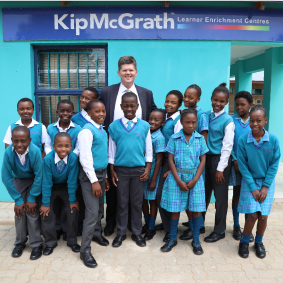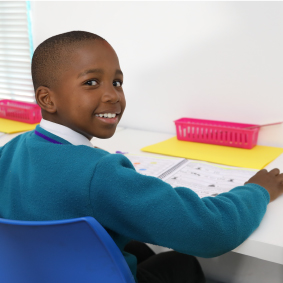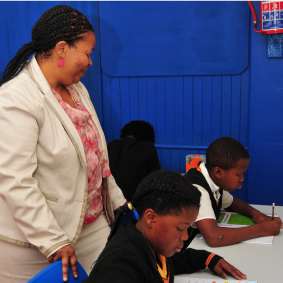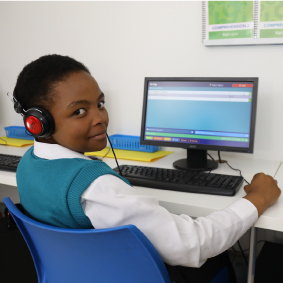 Kip McGrath Learner Enrichment Centres were developed to:
Help high-risk students in schools to read and to find their place in society.
Provide remediation training for teachers to use our proven teaching tools and methods so they can continue to work independently within schools.
Offer a simple and affordable solution with nationwide scalability made possible via live and interactive on screen delivery or by establishing a Learner Enrichment Centre in schools.
Help solve the complex issues surrounding illiteracy and innumeracy that also requires a dedicated approach and commitment to change. Kip McGrath has developed an approach that is scalable, measurable, accountable and affordable.